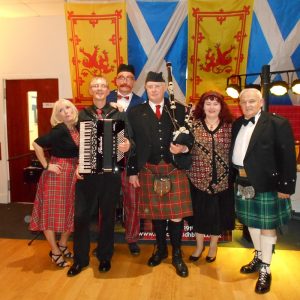 Sat 25 November.  A St Andrews Ceilidh at Uddingston Bowling & Tennis Club.
What a fantastic night! The members rose to the occasion, dressed up to the nines in tartan and up for every dance. Some good dancers too … and some who's talents lie in other directions!
Many thanks for your hospitality, it was very tasty haggis.