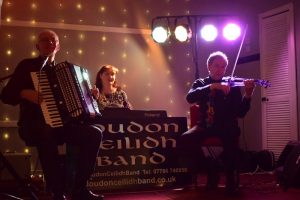 Saturday 18 January 2019 Irvine Water Sports Club in Ayrshire.
An 80th birthday party/family gathering. A mixture of ceilidh and disco with all ages dancing and enjoying the music. We tried to eat all the food but there was just too much.
A great venue to play in. The staff were very friendly.